Lattegra Industria Casearia SpA


T: 0523 789000 | F: 0523 788343


Località Gragnanino
29010 – Gragnano Trebbiense (PC)
PRODUCTION SITE:
Dairy Number: PC509
Gragnano Trebbiense| 29010 (PC)
PRODUCTION SITE:
Dairy Number: PC546
Fr. Vigolo Marchese | 29014 Castell'Arquato (PC)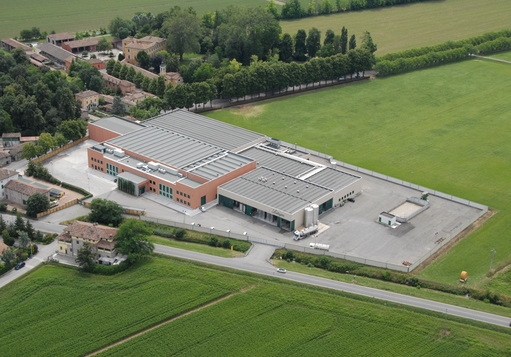 We are in Gragnanino di Gragnano Trebbiense, in the province of Piacenza.
Here sits Lattegra, a cheesemaking company founded by the Fugazza family who started its business of turning milk into Grana Padano in 1944.
At that time, the factory produced 4 wheels a day with milk coming exclusively from their barn.When we reach the factory, we are greeted by Lorenzo Marini who started working at Lattegra when he was very young. Year after year he earned the trust of Giacomo Fugazza, eventually assuming the position of manager and then Managing Director.
The story of Lattegra is the story of a passion that has been handed down for generations. This is also revealed by many certifications obtained over the years which symbolise and underscore the commitment to its desire to guarantee a finished product of the highest quality with a nod to the environment. The progressive growth of the business, in fact, has led to an investment program, aimed not only at expanding the structure, but also at ongoing research to improve quality.
Certifications obtained by Lattegra (environmental energy, ethical, supply chain traceability, OGM free, BRC,IFS,22000) show a responsible, high-level approach to production.
The ongoing research of the quality-efficiency combination has led the company to apply an integrated quality system that concerns both the hygiene-sanitary aspect and certification according to regulations with related product traceability, from the land, to milk production, to the subsequent transformation into Grana Padano PDO.
Grana Padano production is now around 140,000 wheels per year with a production capacity of 180,000 wheels per year, and a strictly traditional production process is supported by technological systems that make it possible to optimise quality and have a consistent product. In other words, tradition and technology both work towards quality.
The barn located right in front of the cheese factory houses about 900 milking cows fed by lands planted with corn, alfalfa and grasslands. Each day, along with milk from local barns from the areas around Piacenza and Lodi, they bring the factory 200 tonnes of milk to be turned into Grana Padano PDO.
Here at Lattegra, the production volumes are significant and as a result, so are the salt works and the maturing warehouses. The latter make an especially strong impression for the cleanliness that reigns supreme.