T: 0523 895231 | F: 0523 895231


Via Rio Corto, 1
29010 – Bacedasco Basso – Vernasca (PC)
For over 40 years now Luciano Dall'Aglio has been getting up early in the morning to collect milk with his tank truck from 3 milk producers, all very close to the dairy. With the 2 tonnes of milk he collects, he produces 4 wheels of Grana Padano a day, plus a few wheels of caciotta cheese, in his dairy located in Bacedasco Basso, in the Province of Piacenza. This milk comes from cows fed exclusively on hay permitted under the Production Specifications, without any maize silage.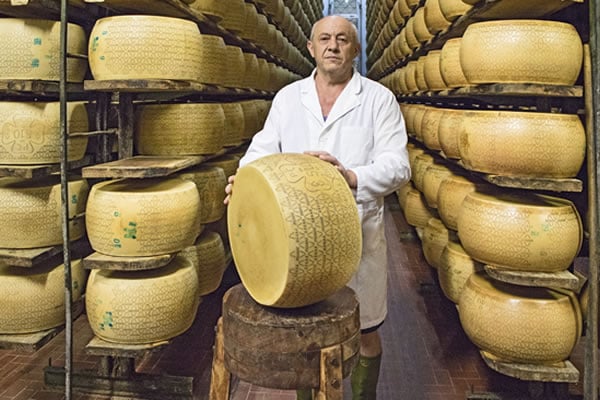 Although Luciano only produces 4 wheels of Grana Padano a day, his alarm clock still goes off very early (at 4 o' clock sharp) and his working days are long, intensive and driven by great passion.
"To me, there is nothing better than to create a product with my own hands, these Grana Padano wheels are my babies! I remember the days I spent in the plant where my father Olimpio used to work; I never missed a second of the cheesemaking process and I learned very early on how to be a cheesemaker. I made my first wheel when I was 8 years old and that is a day I will never forget. There were some works going on in the dairy and one of the workmen was injured. My father took him to hospital straightaway but the milk was already in the cauldron waiting to be made into cheese. With my mother's help I carried on with the cheesemaking. The wheel was left to mature for as long as 4 years before being eaten, and when we opened it we were delighted because the cheese was perfect and tasted delicious!"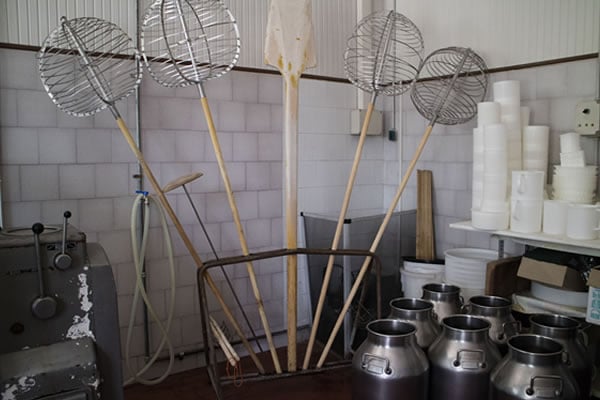 His father was especially thrilled; he was pleased to see that one of his children would carry on doing the same job he did, which was a family tradition, since his borthers were cheesemakers too.
Luciano tells us that when he finished his compulsory schooling at the age of 14, he devoted himself completely to the dairy. He would have liked to get a secondary school diploma but at the time his father was not in good health, so he felt he had to give up school and start working full time.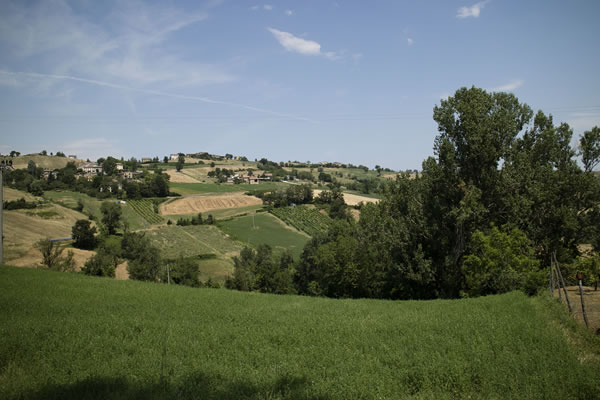 His father passed on to him all the secrets of the art of cheesemaking but Luciano's great passion and drive made him want to experiment and change a few things. One of his uncles worked at a dairy in nearby Parma, and it was natural for Luciano to want to apply his techniques to Grana Padano production, avoiding the use of lysozyme, a natural protein extracted from chicken eggs.
"As a small-scale artisanal dairy we can afford to devote more time to the tiniest details of the production techniques, something hardly possible for large-scale dairies where the pace of work is much faster – and to evaluate more calmly any changes to the original recipe, while still complying with the production specifications."
Lucio runs this small dairy alongside his brother-in-law Antonio, and sister Luciana.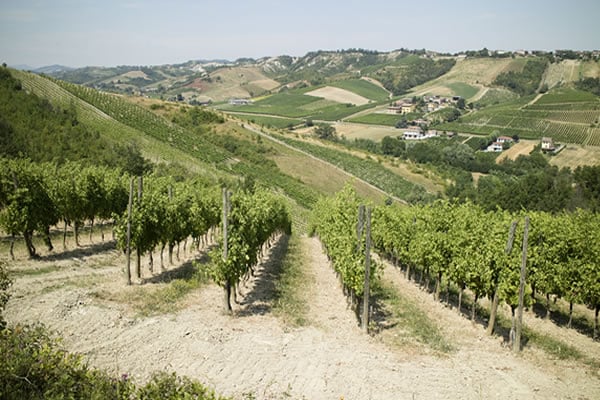 The cheese produced here is aged in the nearby ageing storehouse and is then sold to restaurants in the Parma and Piacenza areas, to wine shops and specialist food shops, and some wheels are also sent abroad, to France, Britain and Holland. They also sell directly to the public through the dairy shop where the customers are given detailed explanations of how the cheese is produced and its particular characteristics.
In addition to cheese production, the family runs a pig farm. There are actually 3 production sites near the dairy, where 3,000 pigs are reared from a young age, in compliance with the Piacenza area PDO requirements for the production of coppa, salami and pancetta.
Luciano hopes to continue with this work for many years to come and that his children will decide to continue the family tradition.