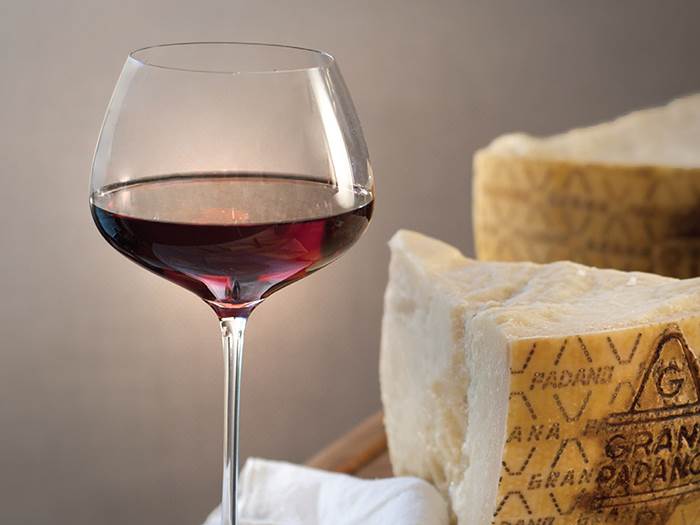 This is a Controlled Designation of Origin (DOC) red wine. It is made with at least 85% Primitivo grapes and the remaining 15% can be suitable varieties from the provinces of Taranto and Brindisi. It is fermented in steel (more rarely in wood) and aged in steel and wood. It can only be sold after the 31st of March post following the harvest.
– Recommended ageing period: 4 to 8 months depending on vintage.
– Alcohol by volume: 14% Vol.
– Made in 16 towns (wholly or partially) in the province of Taranto and three towns of the province of Brindisi.
– Store in the cellar at a constant temperature of 11-15°C for a few years or at room temperature for just a few weeks.
– Serve at 18°C in wide glasses.
Characteristics (visual, scent, flavour):
Dark, dense and opaque ruby red. The predominant scents are of wilted violet, plum jam, candied bitter cherry, black pepper, and tobacco, with wafts of incense on the finish. Its taste is powerful, alcoholic, and velvety, with smooth, perfectly integrated tannins.
The wine's full-bodied structure is a perfect match for the complexity of this mature Grana Padano. Additionally, the succulent quality triggered in the mouth to facilitate solubility is perfectly balanced by the wine's significantly high alcohol content.
Curious facts
The etymology of the variety is a clear reference to its grape ripening precocity.
In 1967 it was hypothesised that Primitivo and Zinfandel, a very commonly grown variety in California, might be the same grape and this was more recently confirmed by DNA testing.
Its production specifications also encompass a Riserva version aged 24 months from the 31st of March following on from the harvest. There is also a Dolce Naturale sweet version with its own DOCG.
Other full-bodied complex red wines recommended with Grana Padano Riserva aged over 20 months:
– Valpolicella Ripasso
– Pinot Nero dell'Oltrepò Pavese
– Montepulciano d'Abruzzo