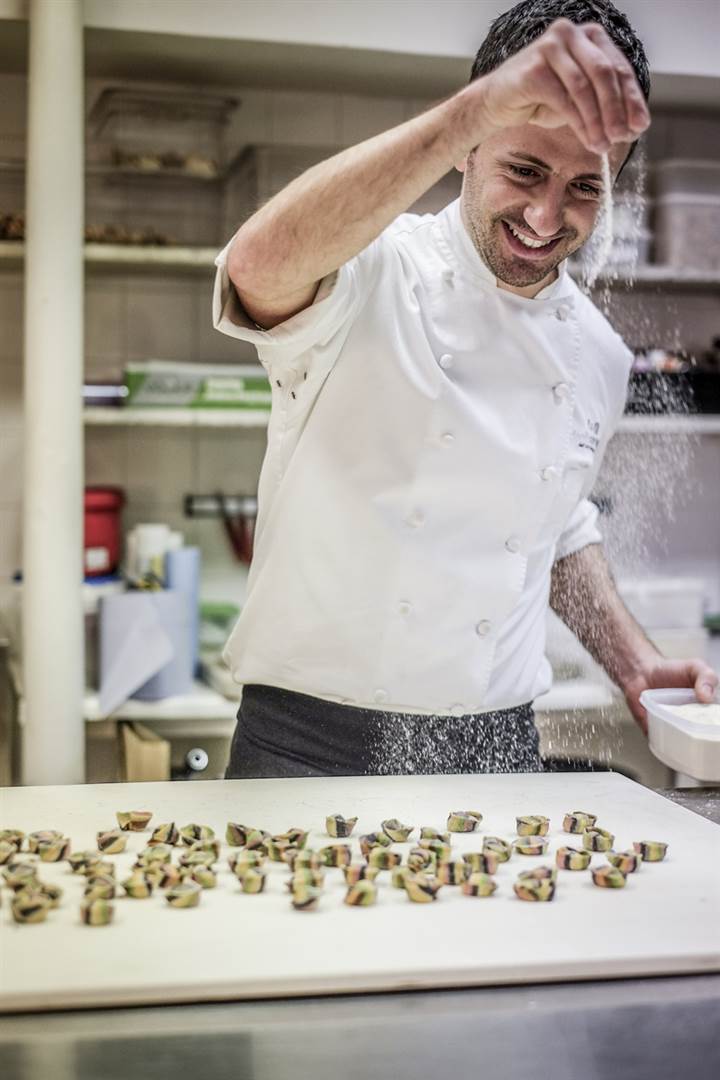 Originally from Abruzzo, a small region of Italy that is rich in culinary tradition, Danilo was the Head Chef of the Italian Embassy in London from 2012 to 2021. He is now their Event Consultant.
Before arriving at the Embassy, Danilo trained at Michelin-star level both in Italy, at restaurant San Domenico in Imola and Perbellini near Verona, then in London with three Michelin-starred Alain Ducasse at The Dorchester.
More recently, Danilo took part in MasterChef: The Professionals, fighting his way to the top and ranking as one of the finalists, and appeared on BBC1's live cooking show Saturday Kitchen.
After publishing his first cookbook called '4 Grosvenor Square, The menu of the Italian Embassy in London' Danilo has returned to his roots and is on a mission to share with the British public as many simple & traditional Italian recipes, made with wholesome ingredients, as he can!
He has founded his London based catering and events company, TIRAMISOO EVENTS to spread Italian flair and culinary culture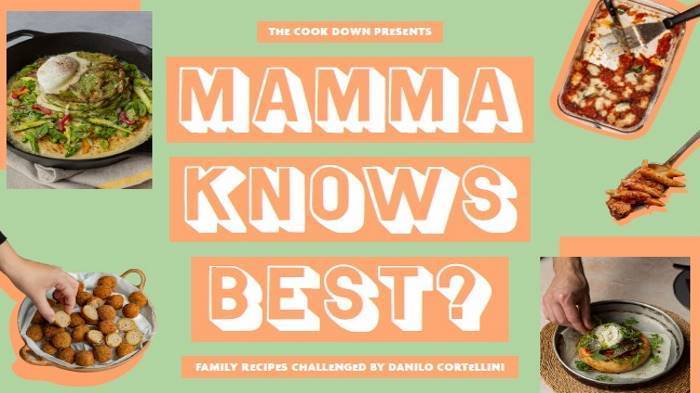 MAMMA KNOWS BEST?
THE COOKBOOK BY DANILO CORTELLINI PRESENTED BY THE COOK DOWN
After his debut cook book '4 Grosvenor Square' released in 2016, Danilo decided to challenge and develop some of his mum's classic recipes from his home region of Abruzzo in central Italy. For each dish, there's the recipe for both the original, and Danilo's reinterpretation (as well as a few of Mamma's classics he'd never touch!)
£1 from every sale of this recipe collection is donated to EMERGENCY, a charity with roots in Italy chosen by Danilo. It provides free, high-quality healthcare to victims of war, poverty and landmines, alongside building hospitals and training local medical staff. To find out more or give an extra donation head to emergencyuk.org.
So please download the book, try the recipes, let us know which you prefer – and while you're at it, why not challenge one or two of your own family favourites and tag them '#mammaknowsbest'… Just don't tell Danilo's Mamma.