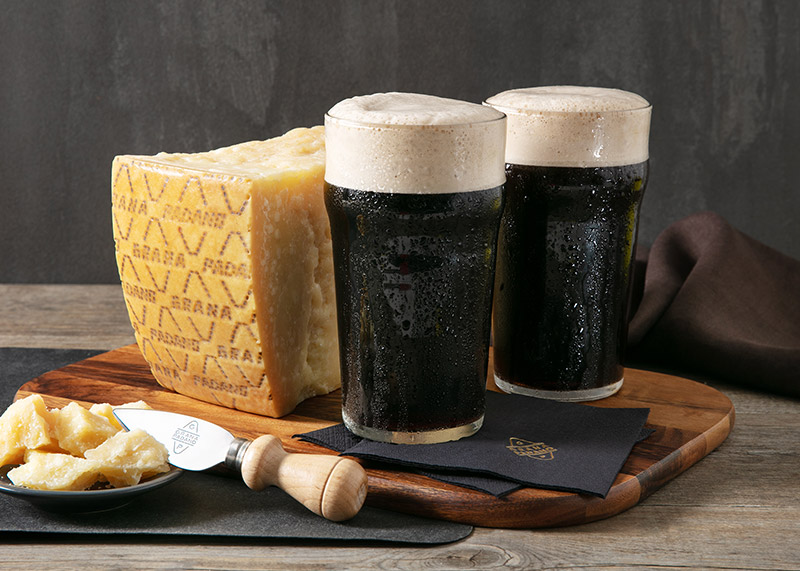 A British style dating back to the 18th century which has been frequently adapted over the years to meet the preferences of its many consumers. It is said that its name derives from shipyard porters whose huge consumption made the fortune of this beer that then became popular also abroad..
– Storage: As a high fermentation beer it does not need to be kept refrigerated but storage temperatures must not exceed 18-20°C. Beyond this (unless it is pasteurised), a new fermentation may begin in the bottle with unpleasant consequences.
– Serving temperature: 10-12°C in a pint glass. This type of beer is best served using the British draught system which involves slightly tilting the glass then gradually straightening it up and keeping it close to the spout or neck of the bottle at all times.
– Alcohol by volume: 4.0-5.4% Vol.
Characteristics (visual, scent, flavour):
This beer is brown, sometimes with magnificent ruby highlights. Abundant, beige coloured, compact, and long-lasting head. Its aromas range from toasted sensations reminiscent of biscuits, dark chocolate, cocoa powder, and mild roasted coffee, sometimes with a backdrop of caramel and dried fruit, together with an earthy, liquorish finish. Its flavours mirror its aromas and encompass notes of chocolate with dried fruit, amaretto, and caramel, featuring an after-taste reminiscent of liquorice and coffee. Medium bitter finish for a medium bodied, medium primed beer with a subtle creaminess that rounds off the flavour and makes it easier to drink.
Pairing this beer with Grana Padano aged up to 16 months is slightly unusual and extremely interesting. The milky notes of the cheese are a perfect match for the complexity of this style of beer and its chocolate and coffee aromas and bitter finish pair well with the sweetness of the cheese. A pairing well suited to the beginning of a meal, given the beer's low alcohol content and easy-to drink style.
Curious facts
The popularity of this style in early 19th century London grew so quickly that the wooden barrels in which it was made became larger and larger. In 1814, one of these collapsed and a domino effect caused a million litres of beer to flood the streets and the surrounding neighbourhood. The event is known as the London Beer Flood and it wreaked a great deal of damage, as well as eight deaths.